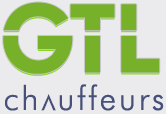 Why We're Different
There are many different chauffeur companies in the London area. Most are average, some are plain lethal and a few of us are good at what we do - quality service and reliability through innovative thinking and a commitment to excellence. It's not rocket science. It's about providing a superior car service that people can trust.
Although we only use luxury cars, in reality what matters most is punctuality. What matters is that our cars don't arrive on time - they arrive 20 minutes early. What matters is that our drivers have all been in the industry for a number of years and their knowledge of London is second only to the Black Taxi drivers. What matters is getting you to your appointment on time, even when you're behind schedule - not getting stuck in a traffic jam because a driver has to use SatNav. What matters most of all is not missing that flight.
In fact, there is no "different" in this industry. There's the right way - our way - and there's less pleasant alternatives! We have mineral water and daily newspapers in our cars. Our cars are cleaned daily so there's no need for nauseating air fresheners. Our drivers are immaculately dressed and with no personal hygiene issues! We monitor the flights continuously so we know when they will land - we don't guess. We know where you're going and we'll get you there as quickly and smoothly as possible.
As we said - it's not rocket science. It just requires a little more attention - the attention that you demand and deserve.
To ensure that your experience is as pleasurable and professional as possible, we provide the combination of a great car and a great driver.
Our drivers are chosen for their knowledge and their demeanour. Every driver must pass our comprehensive written test to show that they know the names and addresses of the major financial institutions, restaurants, hotels and landmarks plus alternative routes to all major destinations. They also have to pass a 45 minute driving test, and every driver is also licensed individually by the Public Carriage Office.
Our drivers are also chosen for their personality. You could spend a lot of time together so it's important that they have good communication skills - when to talk and when not to!
We insist that all our drivers wear a single or double breasted dark suit with collar and tie. Don't hold your breath - we do not tolerate any compromise in their personal hygiene.